Arabian Jerusalem Equipment Trading Company is one of the foremost pioneers in the Middle East's Heavy Equipment and Construction Machinery Trading Field. We are proud of our forty-one years of experience in supplying all types of brand new and professionally refurbished heavy equipment. Our name has been associated with quality equipment, reliable source and competitive prices serving local, regional and international markets.
Our head office and facility are located in Sharjah's Industrial Area on a prime location spread over an area of 170,000 ft2. Our facility is full, at all times, with various kinds of construction machinery, allowing interested contractors and customers to view and inspect their requirement/s at one time, under one roof. Our inventory includes a wide range of Wheel Loaders, Dozers, Graders, Road Rollers, Backhoe Loaders , Excavators, Forklifts, Generators, Welding Machines, Air Compressors, Diesel Engines, Mixers, Compactors, Concrete Vibrators, Skid Steers, Jack Hammers, Reach Stackers, Manlifts, etc…
We have a team of dedicated professionals: A Sales Engineer Department, who are well-qualified and updated with the latest technology on the latest products from world-brand manufacturers to assess the customer requirement and to come up with the right suggestion.
An Engineering Department with a qualified and well trained expert Technicians who have many years of experience in performing all kinds of repairs on equipment of all types.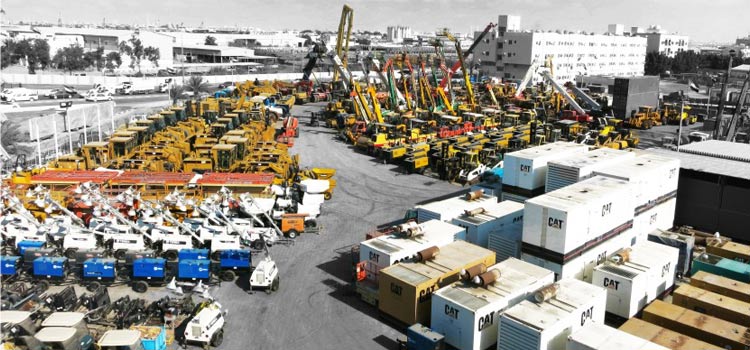 Arabian Jerusalem Equipment Trading Company has already earned a reputation of high credibility due to our unfailing ability to provide customers the right machine at the right price. Professionalism and Sincerity are our pillars to building a solid foundation for our loyal and still growing customer base.
Our policy is to constantly keep abreast with the changing market needs by developing an international network for sourcing quality equipment which gives us the edge and puts us in a position to meet all our clients' needs.
Our commitment to quality and our untiring endeavour to provide maximum value for money has been one of the key factors in the success of our company. Accordingly, our reputation has spread beyond the borders of Middle East and has already established a prominent presence in other continents, like Europe, Africa and Asia.
---
OUR VISION
Global recognition as a paradigm and major key provider of heavy equipment and machinery. Arabian Jerusalem Equipment Trading Company L.L.C. equals "Quality products, reliable service and competitive prices in the local, regional and international markets".
OUR MISSION
To be the leaders in our field in this region by exceeding our clients' expectations in quality, delivery, and cost through continuous enhancement; encourage and nurture professional customer interaction towards achieving our vision.